Console ST 21 Stars Collection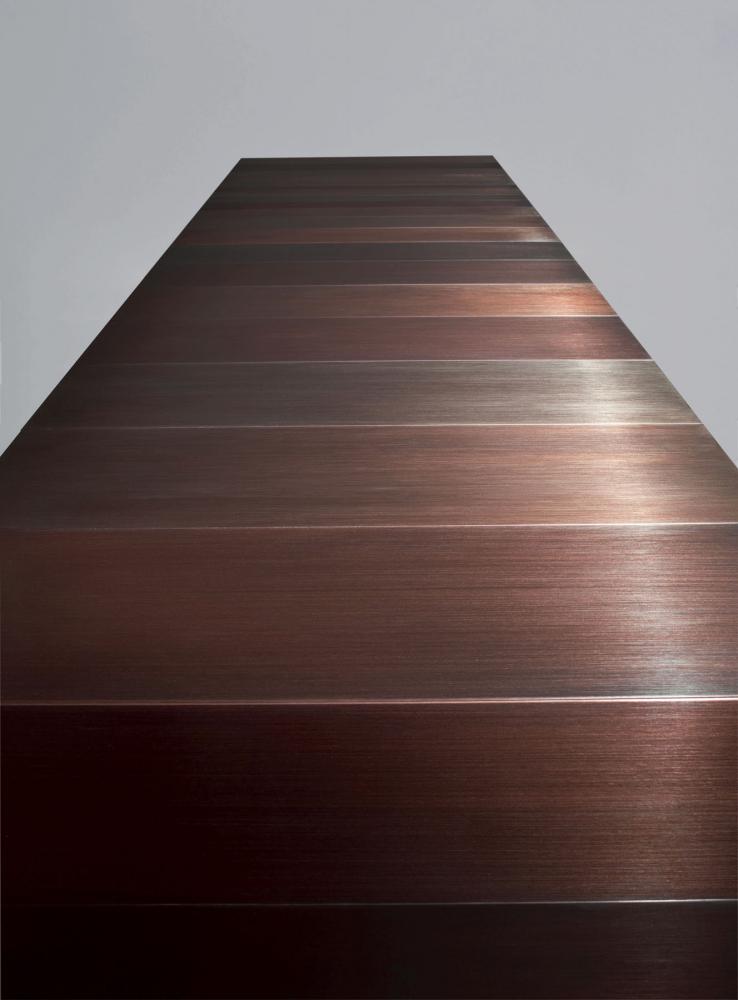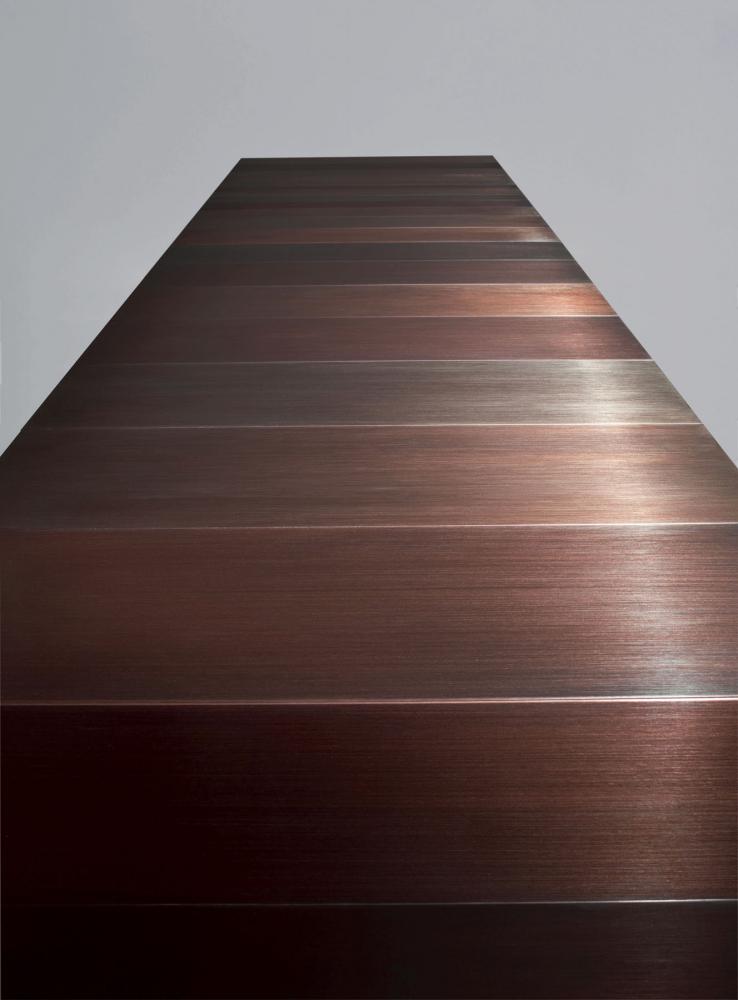 Console ST 21 Stars Collection
Console completely clad with metals: satin brass, burnished brass, satin copper, burnished copper, polished steel or black iron "Cenere". It is available in special dimensions.
ST 21 M is a console born from the need to create a contemporary product able to satisfy the most demanding clients, offering them a unique luxury element made of the finest metals, valorized by the patient work and exceptional ability of our craftsmen.
161.5cm x 50cm x 80cm (height)
ST 21 M is available in all metals of the collection: burnished brass, satin brass, burnished copper, satin copper, polished steel, and black iron "Cenere
Each burnished copper band is hand-brushed by our skilful craftsmen to obtain unique colour shades.