MOON INVADER BLACK METAL AUTO No.118 of 1969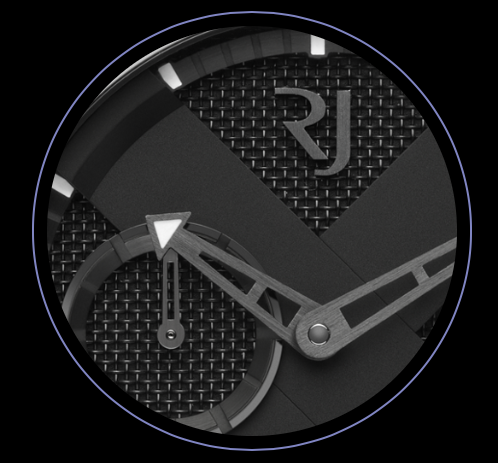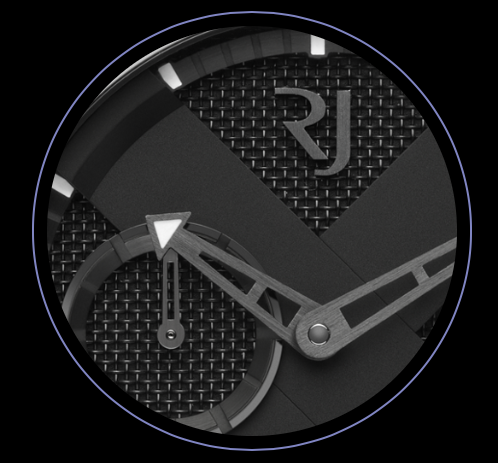 MOON INVADER BLACK METAL AUTO No.118 of 1969
RJ transcends the legend with its iconic collection, the Moon Invader, and amplifies the emotions of the epic lunar saga. The Moon Invader collection represents an aesthetic vision, a technological challenge and a mythological breakthrough.
The technically complex 46 mm case has a more rounded cushion shape and is made from steel infused with elements from the Apollo 11 spacecraft. Each watch is thereby literally pervaded by memories of the lunar adventure. The functional ball-and-socket joints in the four "corners" of the "squared circle" featured on the case are cut like the feet of the lunar landing module. These extremely sophisticated components mounted on axles anchored in the case hold the lugs of the rubber strap. They enable the watch to adjust to all wrist sizes. This comfort-enhancing characteristic also creates an immediately recognisable visual identity. While maintaining on the dial the emblematic RJ's "X" motif, the Moon Invader line treats itself to a "mesh pattern" directly inspired by the woven metal strands on the tires of lunar roving vehicles. On the multi-layered dial, this gridwork pattern creates a high-tech screen effect never yet used in the watch industry and which lends a symbolic functional element to the new collection codes.
There is infinite aesthetic subtlety in the offset position of the lugs in relation to the axes of the central X ; a great deal of elegance in the way the round minute circle is superimposed on the dial grid, or how the counters are integrated within the dial structure ; and a beautifully balanced effect in the respective proportions of the case, the ball-and-socket joints, the dial and the crown. The promise embodied in the special Moon SilverRJ plate, an alloy of silver and actual Moon dust, on the stellar case-back of the watch is a powerful promise of the Moon on the wrist.
Black gem-set gridwork motif dial with integrated X-shaped traverses
Lugs fitted with safety screws and integrated ball-and-socket joints for optimal wrist adjustment
Moon medallion made of low oxidation rate silver and genuine Moon dust
Limited edition of 1'969 pieces