If you ask around about 'Fabergé', you'll get mixed responses ranging from Easter eggs, jewellery, fragrances and even domestic cleaning products. There are explanations for these varying reputations that reveals stories of a family legacy, legendary craftsmanship and Russian royalty. However, a deviation of tradition occurred with the unpermitted use of the Fabergé brand name in the 1930s. Essentially, there is only one true Fabergé, verified by its fascinating origins and its modern forms - one that encompasses exceptional jewellery of the finest standards.
A FAMILY AFFAIR
It all started with Gustav Fabergé, who worked as a goldsmith and jewellers to the emperors of Russia in the 1830s. His first son, Peter Carl Fabergé, acquired his father's business and pursued an appreciation for historical treasures that he repaired and restored.
AN ICON IS BORN
Peter Fabergé was given the title, 'goldsmith by special appointment to the Imperial Crown' by Emperor Alexander III, creating fifty Imperial Easter Eggs from 1885 to 1916. These creations, exquisite gestures to the Emperor's wife and the elite, are the ultimate achievements of the Fabergé jewellery house and have become Fabergé codes, present in current jewellery collections.
An Inspirational Past
IMPERIAL EGG COLLECTION
A Luminous Present
JEWELLERY COLLECTION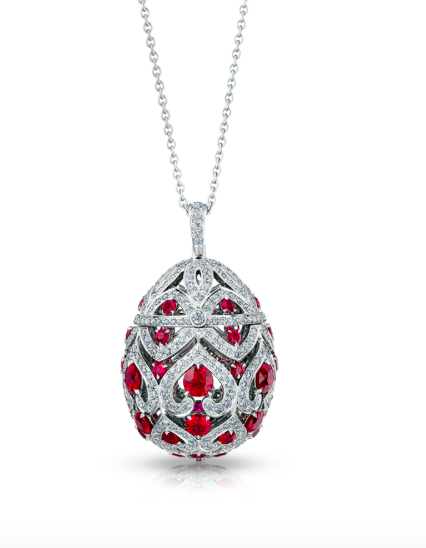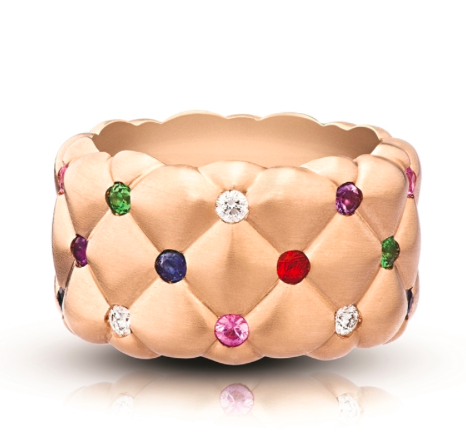 FROM EGG-SHAPED TO PEAR-SHAPED
In 1937, Sam Rubin branded his perfumes, 'Fabergé' (BRUT cologne for men a notable example) and formed Fabergé Inc. without the Fabergé family's permission. This is when the Fabergé image begins to get distorted in the public eye. An out-of-court settlement, granted Rubin to use the Fabergé name, only for perfume. However numerous corporate acquisitions of FABERGÉ INC resulted in the tarnishing of the original icon furthermore - the name associated with Imperial Eggs appeared on domestic products for use in blocked drains, kitchens and bathrooms.
FABERGÉ RELAUNCHED
In 2007, The Fabergé name is reunited with the Fabergé family through the acquisition of Fabergé trademarks, licenses and associated rights relating to the Fabergé name from Unilever. Furthermore, the Fabergé Heritage Council is established to guide the company in its pursuit of Fabergé's original heritage of excellence in creativity, design and craftsmanship.
At 9am on September 9th 2009 (09.09.09), Fabergé is re-launched with the introduction of the 'Les Fabuleuses' High Jewellery collection.
By 31st December 2012, all the licenses granted to third parties had lapsed or been terminated and the name no longer appeared on cleaning products.
Fabergé is now available exclusively in-store at the Vendome Showroom located at 70 Elizabeth Street, Sydney
You can also shop the Fabergé collections online at our Vendome eBoutique